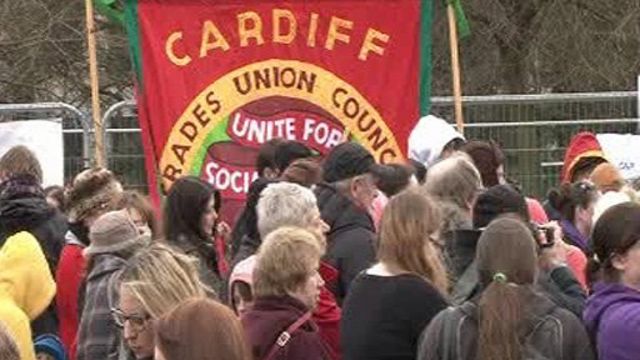 Video
Cardiff rally against benefit changes
About 200 people took part in a demonstration in Cardiff against changes to the benefits system which have been described as a "bedroom tax".
Housing association and council tenants of working age will see benefits cut if they are deemed to have spare bedrooms.
From next week it means a 14% cut for one spare room and 25% for two.
The UK Government's Work and Pensions Secretary Iain Duncan Smith has said the current system of benefits had to be reformed because it was "unfair".
Protester Jude Rowland explained what the changes would mean for her brother-in-law.