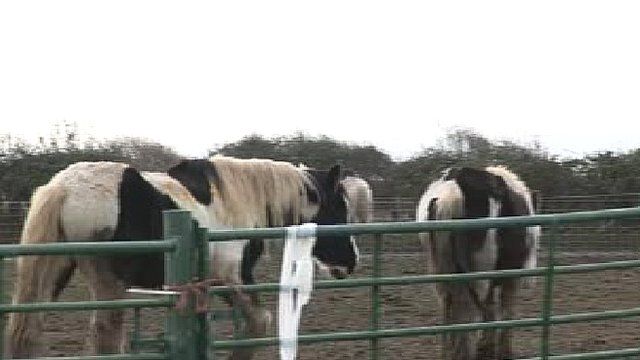 Video
RSPCA puts down 45 'starving and neglected' horses
An animal welfare charity has put down 45 horses on a site in the Vale of Glamorgan because they were "starving and neglected".
On Thursday, the RSPCA, Vale of Glamorgan council and Redwings Horse Sanctuary visited the land, which cannot be identified, and found the animals to be suffering.
About 200 horses were assessed and 45 had to be put to sleep.
Some horses are still receiving treatment.
Matt Murray reports.