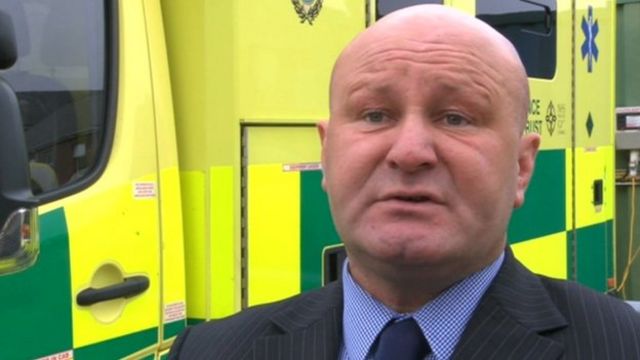 Video
Taxis free up paramedics for urgent calls, says ambulance chief
Transporting some patients to hospital by taxi frees up paramedics for the most life-threatening calls, the Welsh Ambulance Service's deputy director for clinical services has said.
Andrew Jenkins' comments come as new figures show the amount spent on ferrying patients to hospital in taxis has soared by almost 50% in a year.
The Welsh Ambulance Service said the rise was because of a new scheme piloted in Cardiff which saw taxis used instead of ambulances when it was safe to do so.
But the Welsh Conservatives said the money could be better spent.
Go to next video: Ambulance service needs to improve