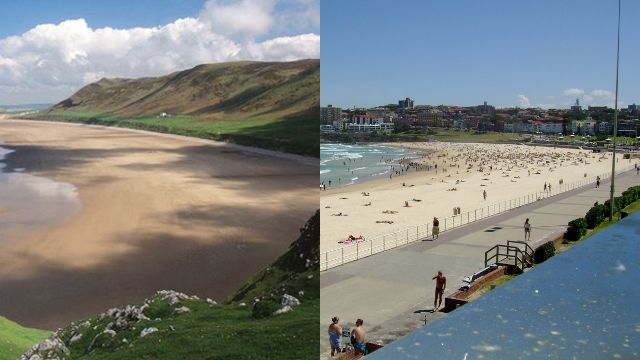 Video
Aussie travel writer says Rhossili beach rating 'insult'
A top 10 slot for Rhossili beach in an online poll of the best seaside destinations has led to a tongue-in-cheek 'insult' rant from an Australian journalist.
The Gower beach was named as a winner by the TripAdviser online site, in the top three in Europe and the top 10 in the world, ahead of any Australian beaches.
It has led writer Anthony Sharwood to respond from Down Under, saying Rhossili was "mud coloured" in his article on The Australian website.
He gave BBC Wales' Bethan Rhys Roberts his wry take on Rhossili.