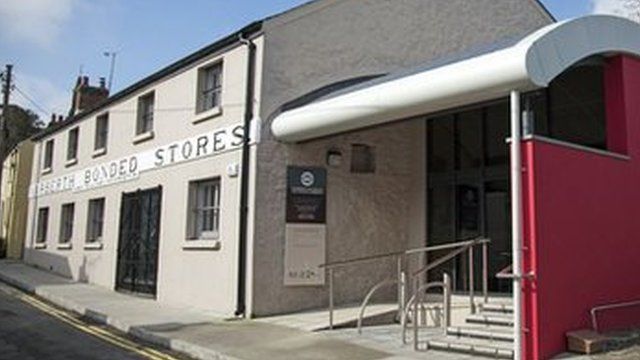 Video
Pembrokeshire's Narberth museum bid for top UK prize
A Pembrokeshire museum that reopened after almost a decade is in the running to be named museum of the year.
Narberth Museum is among 10 bidding to win the £100,000 Art Fund Prize - up against the likes of the new £35m Hepworth Wakefield gallery and the Kelvingrove art gallery and museum in Glasgow.
Narberth Museum shut in 2003 when the building was sold and only reopened in 2012.
The winner will be announced in June.
Daniel Sheen from the museum told BBC Radio Wales' Oliver Hides that their collection reflected the market town's role in rural Wales.