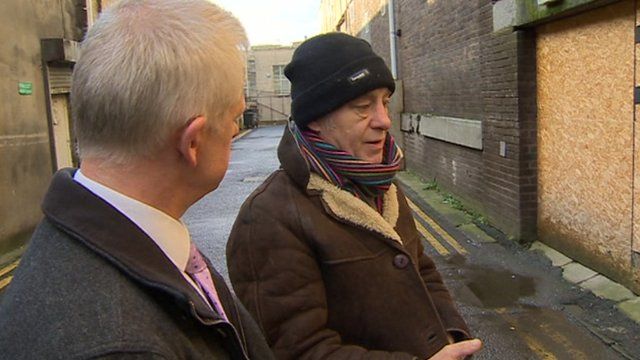 Video
Charity facing administration hailed as 'first emergency service'
A homeless charity in Swansea about to go into administration has been described as the "first emergency service" by one of the people it helps.
William Mason, who found himself sleeping in an alley before Christmas, said Cynerians was a "great help" to people in his position.
His comments came after the charity's chief executive said he believed the damage done to it after alleged fraud was "terminal".
The charity's head of finance was arrested on suspicion of fraud, understood to be worth £800,000, in December last year.