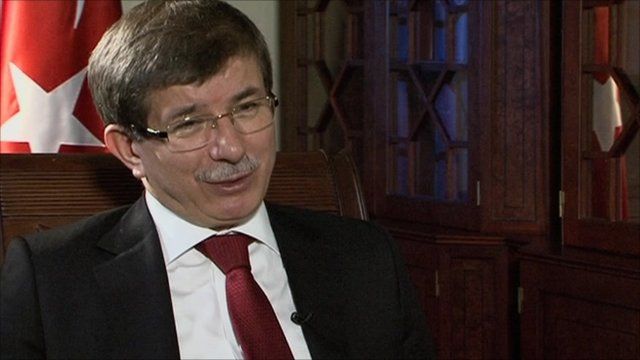 Video
Libya: Turkey's FM Ahmet Davutoglu outlines policy
A London conference of 40 governments and international organisations has agreed to set up a new group with Arab nations to discuss a future for Libya after Colonel Gaddafi.
Turkish Foreign Minister Ahmet Davutoglu was at that conference and spoke to the BBC's Jonathan Head about whether there's now a clear strategy for resolving the problem in Libya.
He also spoke about Syria, a country which he said was the most vital in the region due to it's geopolitical importance, and how reform without risking stability is both important and achievable.
Go to next video: Hague hopes for Libya ceasefire