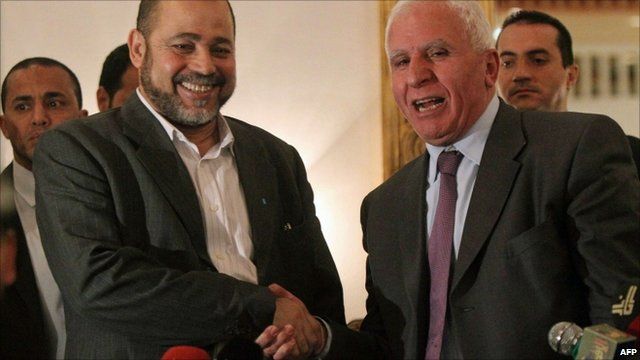 Video
Palestinian rivals Fatah and Hamas 'agree to end rift'
After years of fighting each other, the two rival Palestinian groups Hamas and Fatah have reached an initial agreement that paves the way to a general election and a national unity government.
Hamas currently runs Gaza, and Fatah the West Bank.
If the new deal is signed in Egypt next week, and if it works in practice, it could remove a significant barrier to the Palestinians' campaign for a viable state of their own.
Israel has dismissed the agreement, however, saying the Palestinian President Mahmoud Abbas must choose between peace with Hamas and peace with Israel.
Jon Donnison reports from Ramallah.