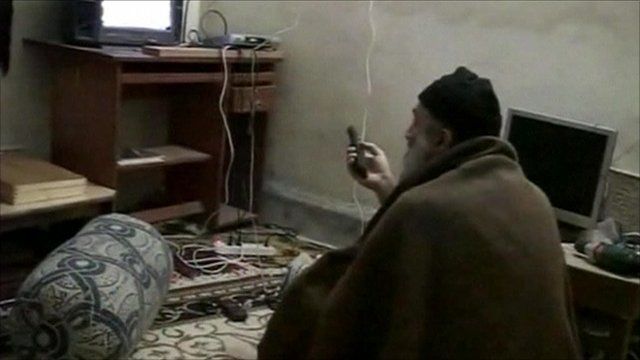 Video
Pentagon releases Osama Bin Laden tapes
The US defence department has released five home videos of Osama Bin Laden, seized by security forces at the Pakistan compound where he was killed.
The tapes show Bin Laden watching himself on television and rehearsing a video message. All five have been released without sound for security reasons.
At a news briefing in Washington, intelligence officials said Bin Laden had been actively leading al-Qaeda from the compound in Abbottabad.
The BBC's Security Correspondent Frank Gardner reports.