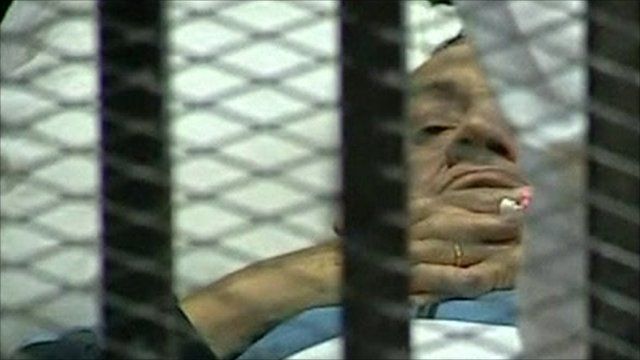 Video
Mubarak returns to court in Egypt
The trial of Egypt's former President Hosni Mubarak has resumed in the capital, Cairo.
Mr Mubarak, 83, faces the death penalty if found guilty of ordering the killing of protesters in this year's uprising.
He is also accused of corruption. The former leader - who was wheeled on a hospital bed into the courtroom earlier this month - denies all the charges.
Mr Mubarak is being tried with his sons Alaa and Gamal, who are accused of corruption and also deny the charges.