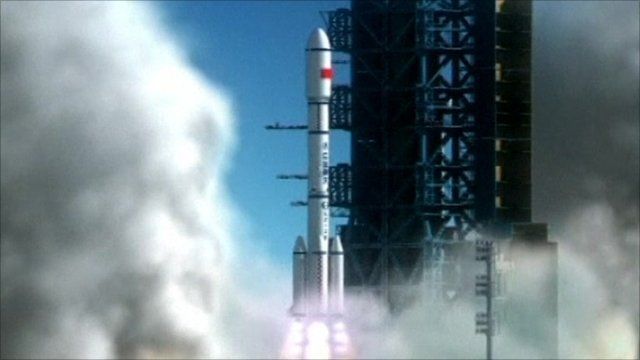 Video
Chinese state TV launches to 'America the Beautiful'
A tribute to China's technological prowess went awry when a video animation by China's state broadcaster of the launch of the country's first space laboratory was set to the music of America the Beautiful.
It was unclear why the music was picked or whether China Central Television (CCTV) producers were aware of the song's origins.
America the Beautiful is regarded by many as an unofficial national anthem for the United States.
CCTV has made no comment.
Go to next video: China launches first space lab