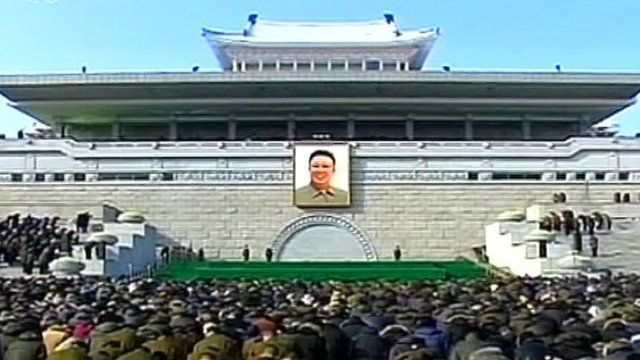 Video
Kim Jong-un installed as N Korea 'supreme leader'
Kim Jong-un has been installed as North Korea's "supreme leader of the party, state and army", at a vast memorial ceremony for his late father, Kim Jong-il.
Hundreds of thousands of soldiers and civilians packed the main square in Pyongyang as eulogies to the man called "the Dear Leader" were read out.
Kim Jong-un, who is still in his twenties, has become the third generation of the Kim dynasty to rule North Korea since the state was founded.
John Simpson reports.
Go to next video: Scenes from mass N Korea memorial