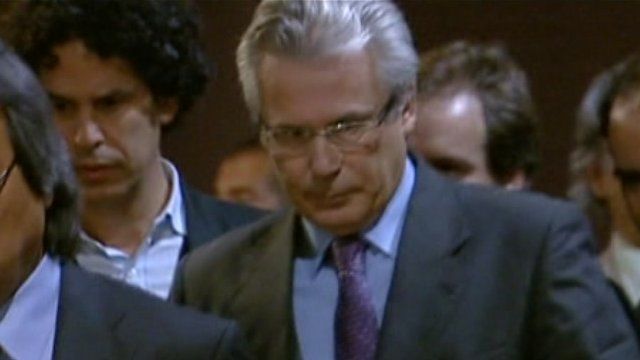 Video
Spanish judge Baltasar Garzon on trial
The Spanish Judge who indicted the former Chilean dictator, Augusto Pinochet is himself going on trial.
Judge Baltasar Garzon is accused of breaking an amnesty law, when he tried to investigate alleged human rights abuses, committed during Spain's civil war and during the dictatorship of Franco that followed.
If found guilty, he could be suspended as a judge for 20 years, effectively ending his career.
Tom Burridge reports from Madrid.
Go to next video: Pinochet judge on trial in Madrid