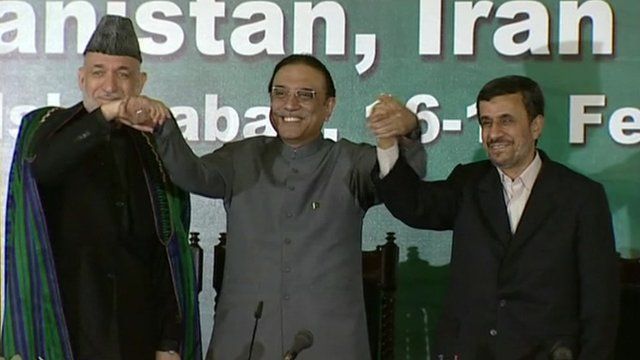 Video
Ahmadinejad: Iran, Afghanistan, Pakistan 'united'
Iran, Afghanistan and Pakistan have agreed to work together to promote stability, Iranian President Mahmoud Ahmadinejad has said.
He also accused 'foreigners' of trying to dominate the region, after he held talks with Afghan and Pakistani leaders in Islamabad.
But the summit was marred by a row between Afghanistan and Pakistan over peace talks with the Taliban, as Aleem Maqbool reports.
Go to next video: Iran blames 'foreigners' for troubles