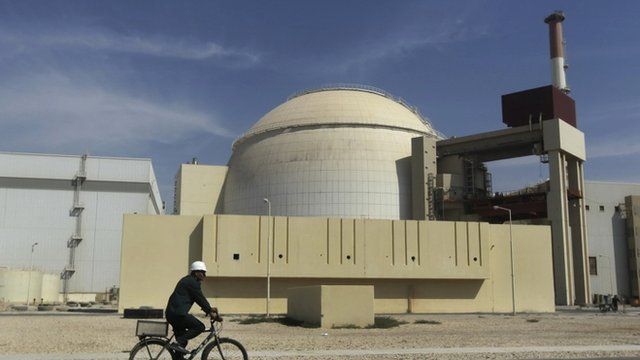 Video
Iran nuclear plans 'an insurance option'
Iran may be pursuing an insurance policy by refusing to give up its ambitions regarding the option of having nuclear weapons, according to Shashank Joshi of think tank the Royal United Services Institute.
He told the BBC that UK foreign secretary had perhaps missed the point when he warned of a new Cold War, and that the issue was not necessarily what happened if Iran obtained a weapon, but what happened if Iran obtained the option of a weapon. He posed the question: how would the Arab world react then?
Mr Joshi added that Iran was in breach of UN resolutions, but that he felt the country may have considered how North Korea, Pakistan and Pyongyang were treated, versus how Col Gaddafi was treated, before deciding its course of action.
18 Feb 2012

From the section

World