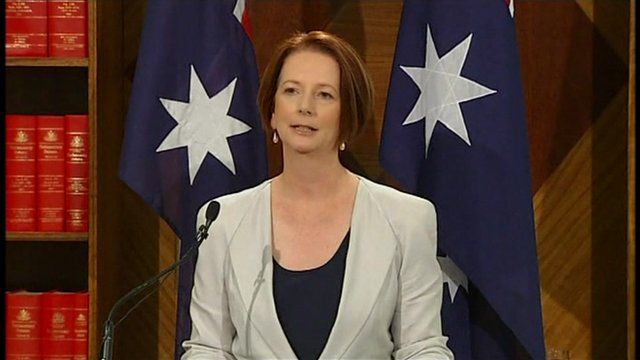 Video
Julia Gillard: Ballot should be about who can lead the nation
Australia's former Foreign Minister Kevin Rudd has confirmed he will stand against Prime Minister Julia Gillard in Monday's Labor Party leadership ballot.
Ms Gillard, who ousted him as PM in June 2010, called the vote following weeks of speculation that he would challenge her for the top job.
Speaking at a press conference she said "This is not Celebrity Big Brother, it is about working out who can lead the nation".