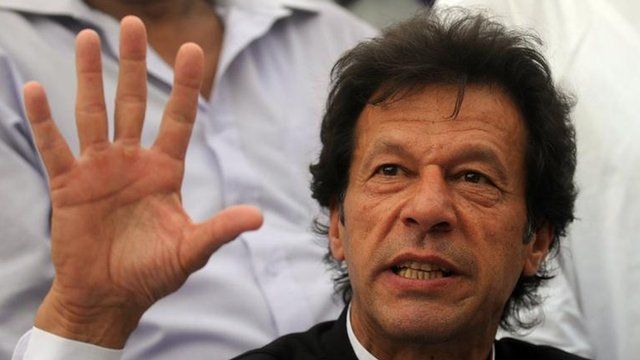 Video
Imran: We are Pakistan's number one party
Pakistani opposition politician Imran Khan has said that his Pakistan Tehreek-e-Insaf party is the country's number one political party.
Interviewed on BBC Radio 4's The World At One, Mr Khan said that Pakistan's people want change, having "suddenly realised that we are headed towards doom".
He also told the BBC's Hugh Sykes that he wanted "a relationship based on dignity and self-respect" between Pakistan and the United States and condemned the US use of military drones.
"The level of anti-Americanism is higher in Pakistan than ever before," he explained.
"And as long as Pakistan is perceived to be fighting the US war as a mercenary army for the US you will have no end to people willing to blow themselves up and go to paradise because they think theyre fighting jihad.
"The moment the US leaves Afghanistan this fanaticism or radicalisation will then start subsiding because it's no longer jihad because the Americans are not there."
His comments come as Pakistan's Prime Minister Yusuf Raza Gilani arrives on an official visit to the UK. It is the first time Mr Gilani has travelled abroad since the Pakistan supreme court convicted him of contempt for refusing to ask the Swiss authorities to re-open the corruption file on the country's President Asif Ali Zardari.
08 May 2012

From the section

World