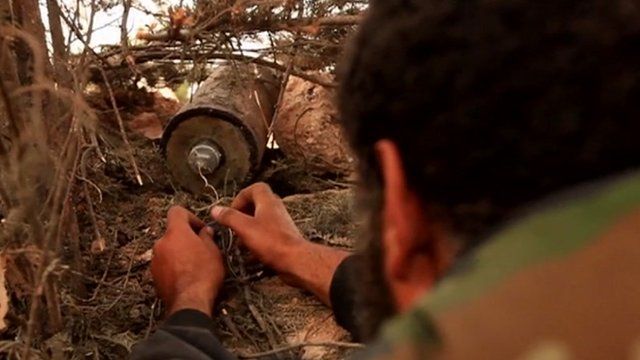 Video
IED bombs new Syrian rebel strategy
In Syria the conflict is taking its toll on the civilian population a year on.
EU foreign ministers are meeting in Luxembourg and are expected to increase the pressure on Syria, after neighbouring Turkey accused Syria of shooting down one of its military jets.
Meanwhile in Syria itself, there is heavy fighting between government forces and rebel fighters.
The BBC correspondent Ian Pannell spent two weeks with some of these groups in Idlib Province in northern Syria.
Go to next video: Syrian fighter pilot defects to Jordan