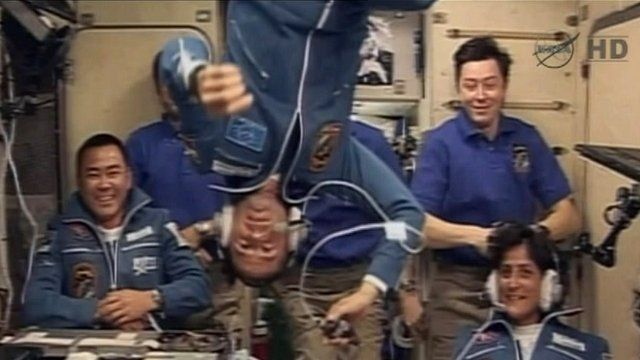 Video
Soyuz space craft docks with International Space Station
A Russian rocket carrying a three-man crew has docked with the International Space Station.
The team of Russian, Japanese and American astronauts have joined colleagues already on board the ISS.
They are there to complete a $100bn research complex orbiting around 385km (240m) above Earth.
The astronauts are expecting an unprecedented level of traffic with nine spacecraft due over the coming weeks.
Go to next video: Soyuz rocket heads for space station