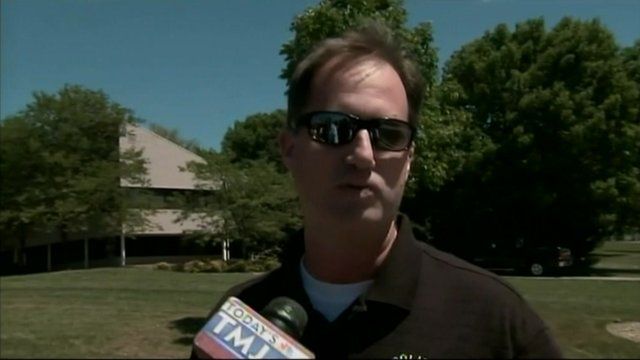 Video
Seven dead at Wisconsin temple
At least seven people, including a gunman, have died in a shooting at a Sikh temple in the US state of Wisconsin, police say.
The attacker "ambushed" a policeman at the scene, shooting him multiple times, before a second officer returned fire, killing the gunman, said authorities.
The shot officer was among three men critically injured in the attack at the town of Oak Creek.
Tactical police teams have cleared the building.
Greenfield Police Chief Bradley Wentlandt said one officer was shot multiple times and is at a local hospital, he is expected to survive.
06 Aug 2012

From the section

World