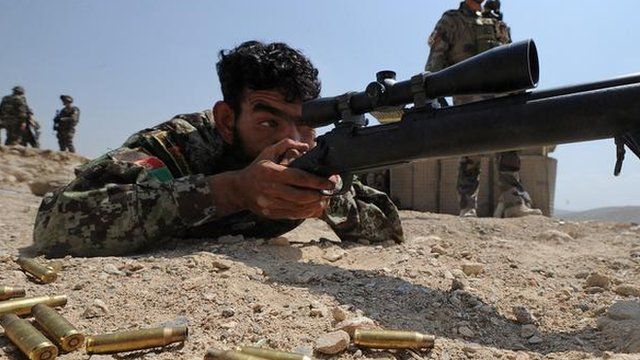 Video
Robert Fox on Afghanistan future after UK troops leave
Afghanistan has seen one of its bloodiest 24 hours with reports that 17 people were beheaded by the Taleban, 10 Afghan Army personnel were killed, and two US soldiers were killed by an Afghan national army recruit.
The London Evening Standard's Defence Correspondent Robert Fox believes the key to Afghanistan's stability "is what happens to the armed forces and the police" and warns that "big difficulties" remain.
In a series of daily essays, the World at One examines what to expect after the US and UK armed forces withdraw by 2014, and asking how stable the country will be.
28 Aug 2012

From the section

World