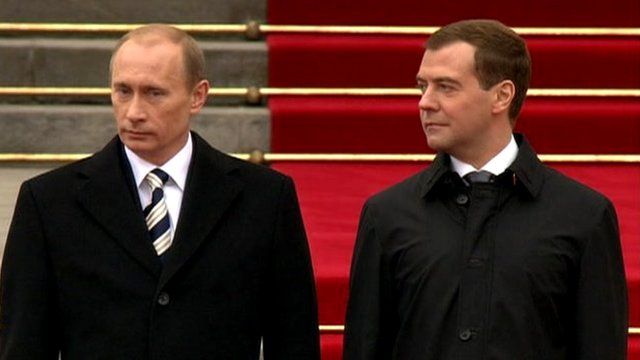 Video
President Putin has been reversing many reforms in Russia
It is barely six months since Dimitry Medvedev left the Kremlin to become Russia's prime minister and in that short time he has seen his power and influence significantly reduced.
President Putin has been reversing many of the reforms which Mr Medvedev promoted when he was head of state.
This has led to suggestions that he is gradually being side-lined.
With the help of illusionist Anton Krasilnikov, the BBC's Steve Rosenberg has been finding out more.