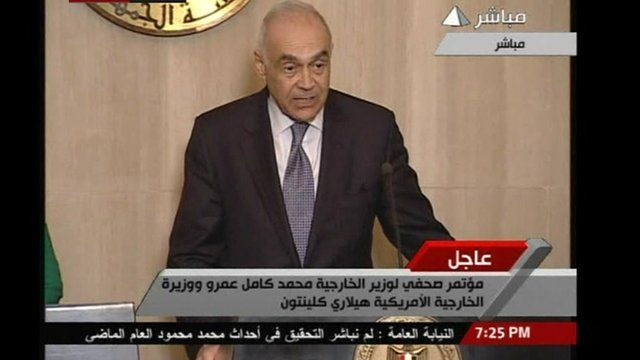 Video
Hamas and Israel agree ceasefire
A ceasefire deal has been reached by Israel and Hamas to end a week of violence in the region, the Egyptian Foreign Minister has said.
The Egyptian foreign minister has announced that a truce between Israel and Hamas has been agreed.
The Egyptian Foreign Minister Mohamed Kamel Amr said it would begin at 19:00 GMT (21:00 local time).
The Israeli prime minister Benjamin Netanyahu has told President Obama that he is ready to give the ceasefire a chance. The terms of the ceasefire have not yet been made public
21 Nov

From the section

World