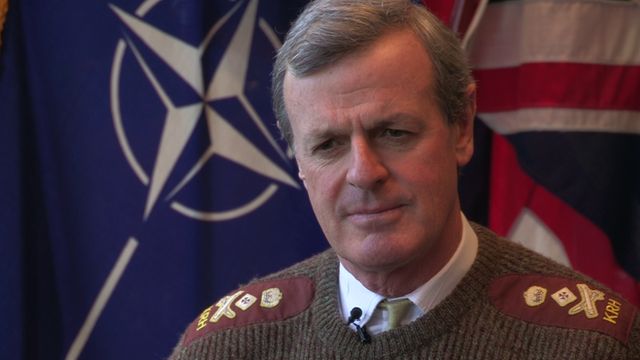 Video
Gen Richard Shirreff: Insider attacks grim and insidious
The highest-ranking British General in Nato has told the BBC insider attacks in Afghanistan are "not having any major detrimental effects" on its operations there.
In a rare interview with The World At One, General Sir Richard Shirreff described the so called "green on blue" attacks as a "grim and insidious business".
"I don't in any way minimise the threat of insider attacks, but it's not deflecting us from our task, and it's not having any major detrimental effect on our operational impact," he said.
"I come back [from Afghanistan] optimistic," he said. "The situation is moving in exactly the right direction. Security is getting better, and the Afghan national security forces are stepping up to the plate and increasingly taking on the responsibility.
"You only have to look back to the last two to three years to see how far the Afghan security forces have come. Look at what they're doing now on the ground.
Sima Kotecha spoke to him at the Nato headquarters - "SHAPE" - in the Belgian city of Mons.
15 Jan 2013

From the section

World