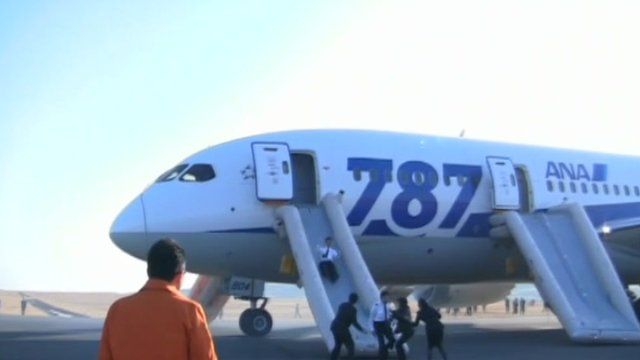 Video
Dreamliner in emergency landing
A Boeing 787 aircraft operated by All Nippon Airways has made an emergency landing at Takamatsu airport after a battery malfunction.
Japan's two main airlines have grounded their Boeing 787 Dreamliners after one was forced to make an emergency landing because of battery problems.
All Nippon Airways (ANA) grounded its fleet of 17 Dreamliners after its flight NH 692 from Yamaguchi Ube was forced to land shortly after takeoff.
Japan Airlines followed suit, saying it would ground its fleet of seven 787s from 16 January until further notice.
Rupert Wingfield-Hayes reports.