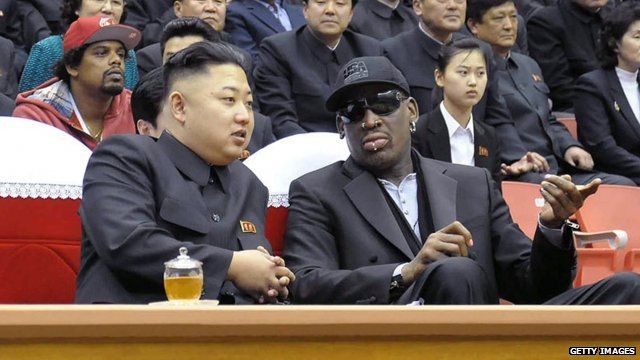 Video
Kim Jong Un 'lifelong fan' of Dennis Rodman
Dennis Rodman, one of America's highest-profile sports stars has gone to North Korea to meet the leader Kim Jong Un.
He is visiting with the Harlem Globetrotters basketball team.
Mathew Syed, Times sports columnist, told the Today programme: "When I heard that Rodman had gone to North Korea, I was genuinely shocked.
"But it turns out that Kim Jong Un is a lifelong fan, apparently enjoyed it enormously, and sport being used as a potential tool for political rapprochement has a very long history."
First broadcast on BBC Radio 4's Today programme on Friday 1 March 2013.