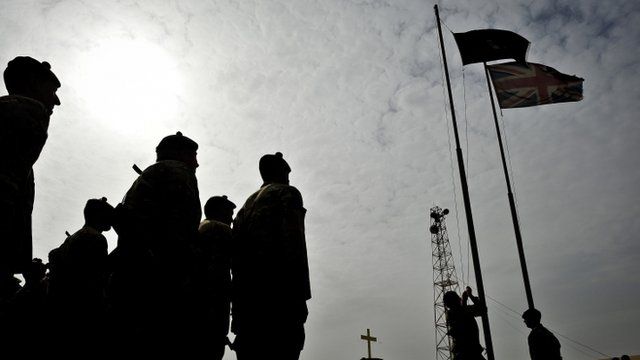 Video
Hammond: Afghan forces 'increasingly capable'
A group of MPs has warned that Afghanistan could slide into civil war unless progress is made to secure a peace deal with the Taliban. The Commons Defence Committee expresses concern about the ability of the Afghan security forces to cope on their own once coalition troops complete their withdrawal next year.
Speaking on the Today programme, the Defence Secretary Philip Hammond admitted that "our ability to influence outcomes in Afghanistan is strictly limited."
But he said that We have created a 350,000-strong Afghan national security force from scratch. Are they perfect? No, they are not. Are they increasingly capable and increasingly confident? Yes, they are: 80% of operations are now led by the Afghans, planned by the Afghans and executed by the Afghans.
"Increasingly the Isaf forces are in the barracks as a back-up reserve, with the Afghans actually doing the fighting on the ground. This is very significant progress."
But Lucy Morgan Edwards, an author and expert on Afghanistan who gave evidence to the committee, told Today presenter John Humphrys that the international community "has not worked realistically with Afghan tribes" choosing instead to work with strong men, not the country's 'legitimate" leadership.
There should have been "an Afghan-led peace plan which engaged the military axis of Taliban," she explained, adding that the country's government has difficulty with legitimacy.
Broadcast on BBC Radio 4's Today programme on Wednesday 10 April 2013.
10 Apr 2013

From the section

World