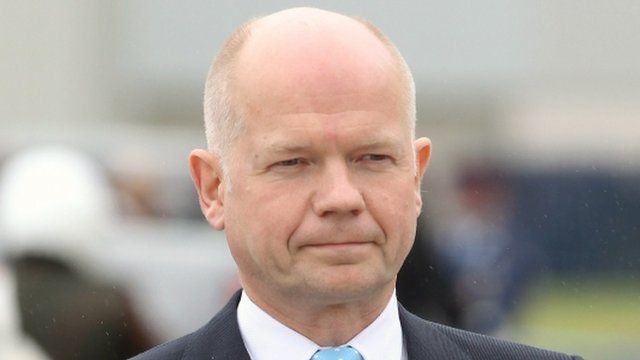 Video
Hague: We have to recognise new Egypt regime
The former president of Egypt, Mohammed Morsi, is under arrest, a day after the army forced him from power. A spokesman for Mr Morsi's party, the Muslim Brotherhood, said he was being held at a military base.
Foreign Secretary William Hague told the Today programme he believed that a military having the power to overthrow a government is a "dangerous thing."
He said: "It's happened and we must realise the situation will move on. "
"The important thing is for political leaders and others are needed to work together in a way they haven't done over the last year, to bring in the checks and balances that should be there in a constitution that's respected by all, to make sure elections that are respected by all and to make urgent improvements to the Egyptian economy."
"We recognise states, not governments, a recognised state of Egypt, we have to work with whoever is in authority in Egypt," he added.
First broadcast on BBC Radio 4's Today programme on Thursday 4 July 2013.
04 Jul 2013

From the section

World