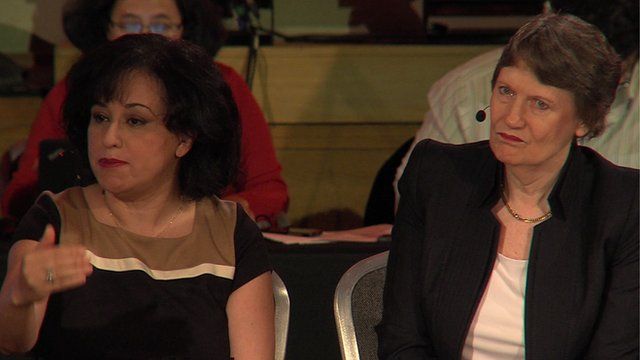 Video
100 Women: Helen Clark and Nervana Mahmoud on Syria crisis
The former Prime Minister of New Zealand Helen Clark, who is currently head of the UN Development Programme, has said not involving women in discussions relating to the Syria crisis would be "grossly disrespectful".
She added it was "important for women's voices to be heard" on any political dialogue that develops.
Egyptian blogger and commentator Nervana Mahmoud says focusing on improving the lives of Syrian women could mean the UN achieves some success.
Nervana Mahmoud and Helen Clark were taking part in the BBC's 100 Women conference.
Go to next video: 'My father wanted me to marry at 12'