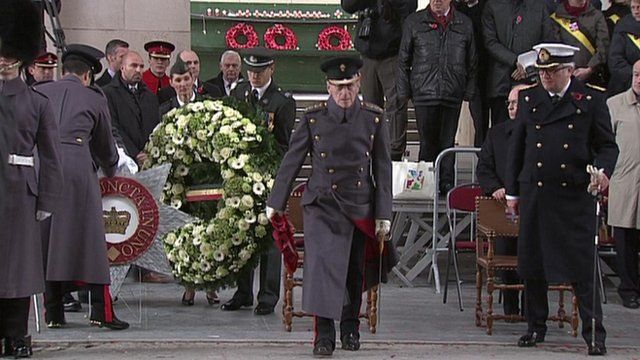 Video
Duke lays wreath at Ypres ceremony
The Duke of Edinburgh lays a wreath at an Armistice Day ceremony at the Menin Gate in Ypres.
The Duke of Edinburgh has attended a Last Post ceremony in Ypres, scene of some of World War One's deadliest battles.
He laid a wreath during the Armistice Day event to commemorate members of the armed forces who died fighting in all conflicts since WW1.
11 Nov

From the section

World