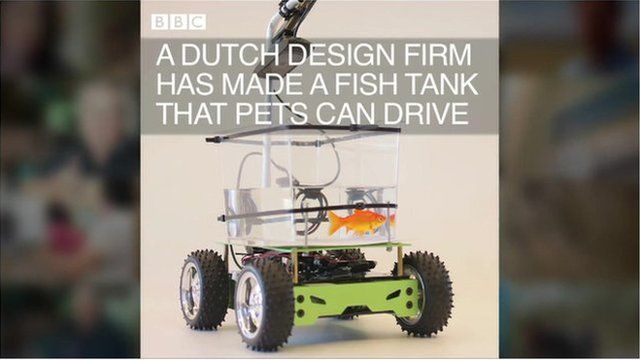 Video
Watch a fish drive its own tank
How can a fish drive its own tank?
A company in the Netherlands has developed a prototype fish tank on wheels, which moves in response to the movements of the fish.
Thomas de Wolf, co-founder of Studio diip, explained to BBC News how the device works, and the steps it has taken to protect the wellbeing of the fish.
02 May

From the section

World