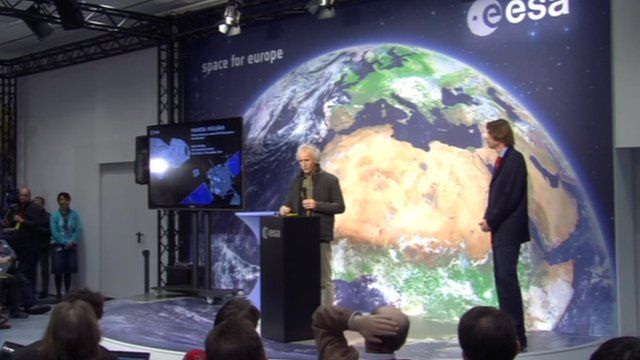 Video
Comet landing: Space scientists hold news briefing
Scientists at the European Space Agency hold a news briefing after the robot probe Philae makes an historic landing on a comet.
The probe is now stable after initially failing to attach to the surface.
It is hoped the probe will analyse the comet's surface to yield insights into the origins of our Solar System.
13 Nov 2014

From the section

World