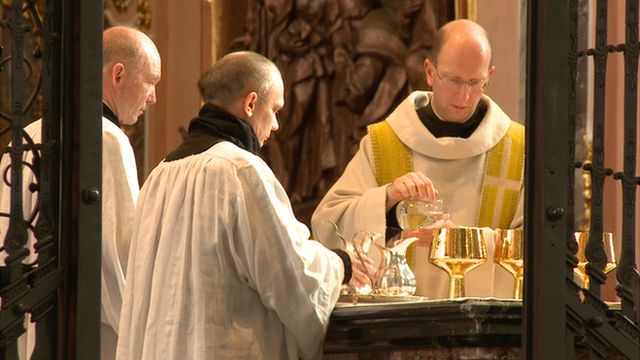 Video
Swiss Monastery that is home to Eritrean asylum seekers
Across Europe, applications for asylum are increasing and many countries are having difficulty finding space for all the new arrivals.
Switzerland, with the one of the highest proportions of refugees per head of population in Europe, has found an unusual solution.
One of the country's oldest and most famous monasteries, Einsiedeln Abbey, has taken in around 30 asylum seekers from Eritrea.
BBC News went to meet the those involved with the project.
25 Dec 2014

From the section

Europe