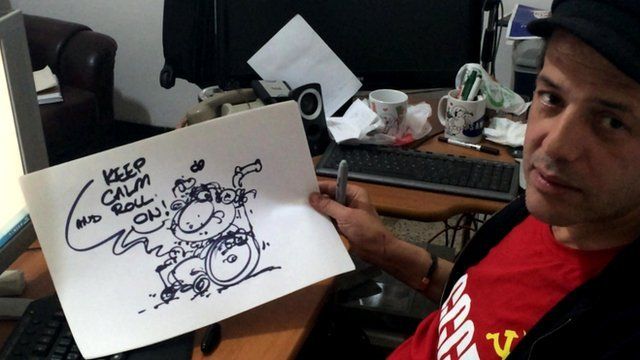 Video
Algeria's most famous cartoonist
Ali Dilem is a cartoonist who works for the Algerian daily newspaper, Liberte.
His drawings offer a witty take on some of the social and economic challenges facing Algeria, but he also pokes fun at the political system and even the army. Overweight, corrupt generals are among his best known characters.
This has gained him a wide following, but his caricatures have also tested the limits of press freedom in Algeria, and he has faced a number of legal challenges over the years.
Ali Dilem spoke to BBC News about one of his cartoons about the country's president, Abdelaziz Bouteflika.
Go to next video: Algerian youth use art as activism