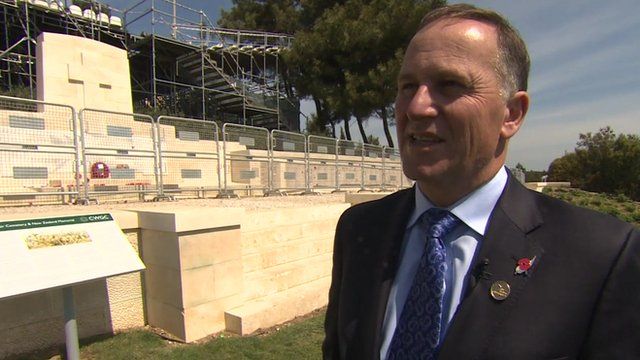 Video
New Zealand PM: 'Gallipoli is a place of great emotions'
As events take place to remember those who fought in Gallipoli, one of World War One's bloodiest campaigns, thousands of Australians and New Zealanders are making their way to Anzac Cove in Turkey - the site of one of the most disastrous battles.
It was here that their troops, known as Anzacs, landed in an attempt to knock Turkey out of the war.
One hundred years on, Lucy Hockings spoke to to New Zealand Prime Minister, John Key, about what the story of the Anzacs meant to him.
They were at Anzac Cove in Gallipoli.
Go to next video: Ceremony marks Gallipoli campaign