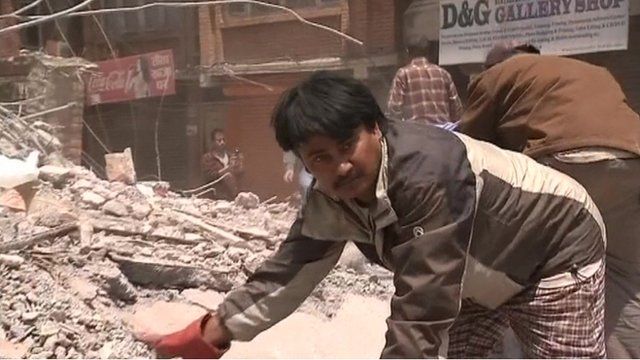 Video
Disasters Emergency Committee to launch Nepal appeal
The Disasters Emergency Committee is preparing to launch an appeal on television and radio for the people of Nepal.
More than than 5,000 were killed in the weekend's deadly earthquake and survivors are in desperate need of food, water and shelter.
There is particular concern about those in remote areas that aid workers are struggling to reach.
BBC reporter John Maguire has been speaking to the British-Nepali community in the UK and finding out how they are helping their friends and family affected by the earthquake back in Nepal.
Go to next video: BBC crew travels to quake epicentre