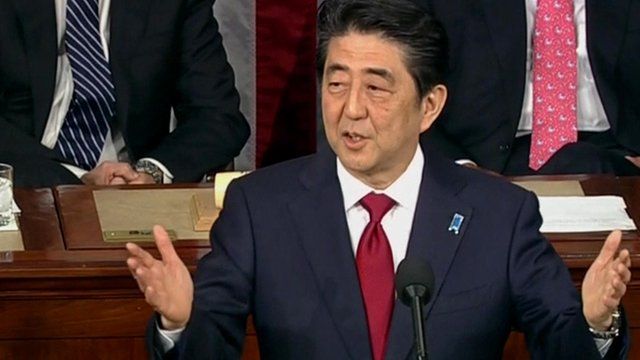 Video
Japanese PM Shinzo Abe addresses US Congress
Prime Minister Shinzo Abe becomes the first leader of an east Asian nation to speak to both chambers of Congress in the US.
He is seeking support for a trans-Pacific trade pact that has faced opposition in Japan.
But there have been calls for him to apologise for his country's part in World War Two, and his speech will be scrutinised for the language he uses to describe Japan's war past.
One particular focus will be the so-called comfort women, forced into prostitution in Japanese military brothels.