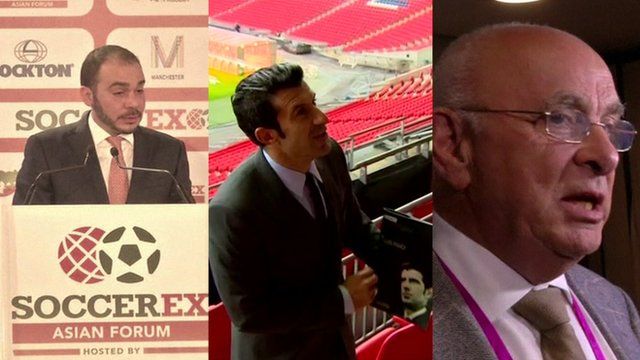 Video
Blatter expected to face three rivals in Fifa presidential race
The three men who hope to replace Sepp Blatter as the head of Fifa will also have to beat each other, after discussions in Switzerland failed to come up with a joint strategy.
There had been suggestions that one or more candidate may have pulled out in order to support the best challenger to Blatter.
Blatter has held world football's top job for 17 years and shows no signs of stepping down.
Here's a look at the struggle for supremacy in Fifa's boardroom.
Go to next video: Fifa sponsor demands investigation