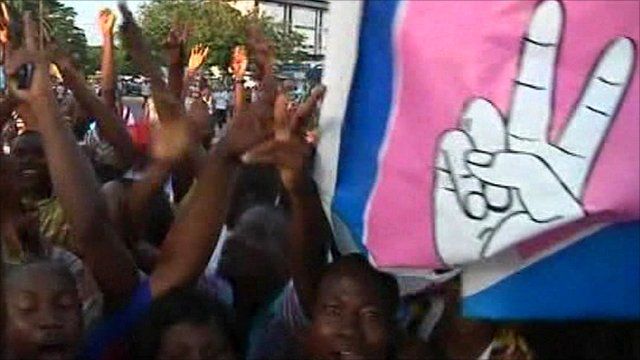 Video
Dispute over Ivory Coast election result
The opposition candidate in Ivory Coast's presidential election has declared himself the new head of state, despite his election victory being overturned by the Constitutional Council.
Alassane Ouattara has received strong backing from the international community, but the incumbent President Laurent Gbagbo refuses to accept the result.
He has received the support of the military and is due to be sworn in on Saturday.
John James reports from the Ivorian capital, Abidjan.
Go to next video: Ivory Coast vote results torn up