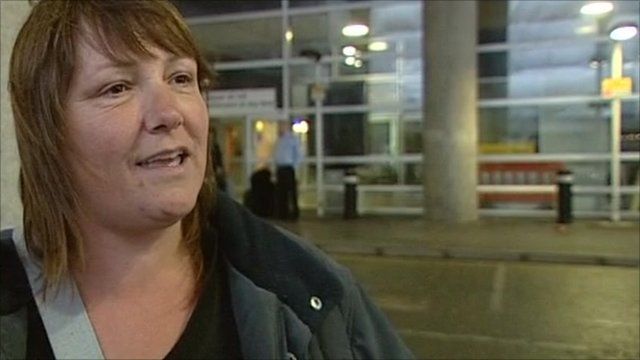 Video
Tourist back from Tunisia 'glad to be home'
Thousands of British holidaymakers are being evacuated from Tunisia because of the violence.
The move comes after the Foreign Office changed its travel advice for the country, warning against all but essential travel.
It cites violence in popular tourist areas including Tunis, the coastal resort of Hammamet and the desert town of Douze.
Thomas Cook is evacuating around 1,800 British and Irish tourists, as well as 2,000 from Germany. Both Thomas Cook and TUI Travel have cancelled their scheduled flights to the country on Sunday.
One holidaymaker who landed at Manchester airport said she was glad to be back home.