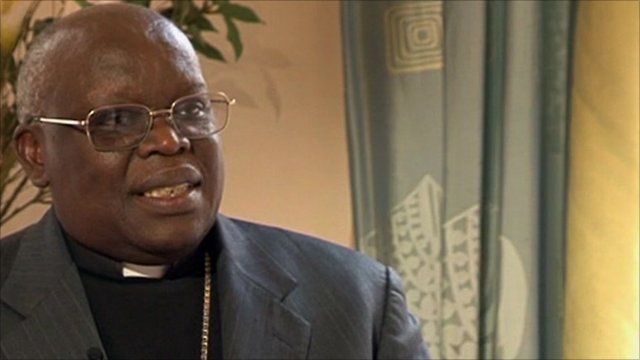 Video
Why does Ugandan rebel group violence in central Africa continue?
The Lord's Resistance Army (LRA) in Uganda has become a by-word for brutality for over two decades.
Led by Joseph Kony the LRA is allegedly responsible for appalling violence against civilians in central Africa.
One man who has been closely involved in seeking a peaceful solution is John Baptist Odama, the Catholic Archbishop of Gulu in Uganda.
He is currently in London for a conference on international conflict resolution, and he will also be meeting the Archbishop of Canterbury.
The BBC's Mike Wooldridge went to meet him.
Go to next video: Ugandan leader backs Sudan referendum