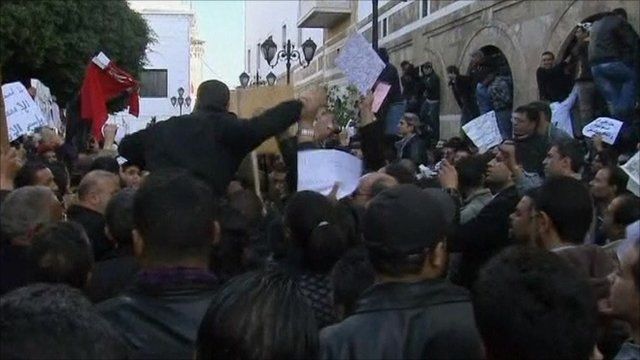 Video
Tunisian PM says he will stand down after elections
As protests in Tunisia's capital city, Tunis, continue, the country's prime minister has promised to leave politics, after elections being planned in the wake of President Zine al-Abedine Ben Ali's fall last week.
In a TV interview, Mohamed Ghannouchi said he would quit "in the shortest possible timeframe."
His transition government has promised to hold polls within six months, but so far a date has not been set.
Damon Embling reports.
Go to next video: Tunisia's cabinet holds first meeting