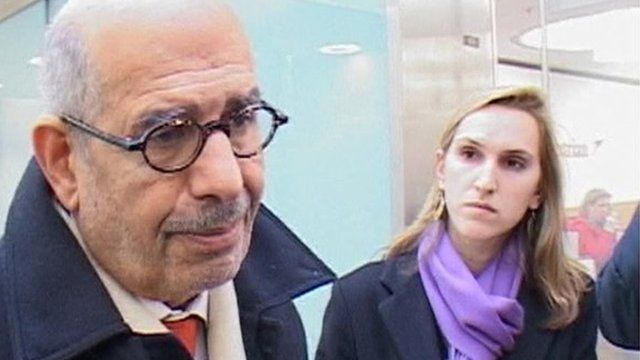 Video
Mohamed ElBaradei calls for 'a new Egypt'
Nobel peace laureate and Egyptian opposition leader Mohamed ElBaradei says Egypt must change and he is ready to lead the transition if asked.
Mr ElBaradei, former head of the UN nuclear watchdog, the IAEA, spoke at Vienna airport as he prepared to return to Cairo to join street protests there.
Mr ElBaradei told journalists at Vienna airport he would "like to see a new Egypt... that is democratic, based on social justice".
Go to next video: Egypt protests reach Suez