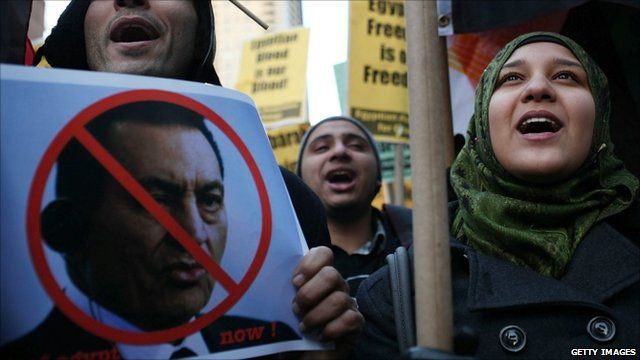 Video
Egypt's succession becomes a US dilemma
The protests in Egypt are posing a policy dilemma for President Obama's administration.
Both Mr Obama and Secretary of State Hillary Clinton have been criticised for being slow to grasp the scale of the upheaval in Egypt and the demands to oust President Mubarak - a long-time US ally.
The administration has now despatched an envoy, former US ambassador Frank Wisner, to Cairo.
Andrew North reports from Washington.
Go to next video: Egypt protesters defy water cannon