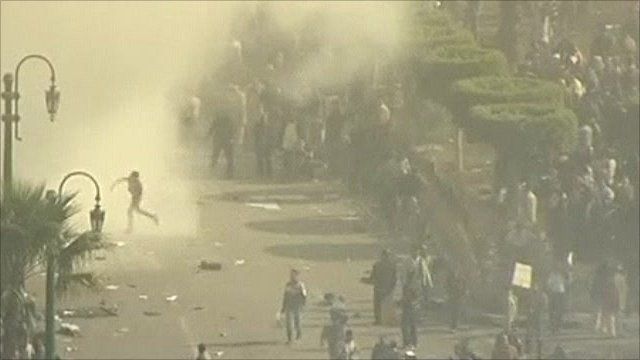 Video
Clashes in Cairo over Mubarak announcement
There is a tense stand-off in the Egyptian capital's main square, after fights broke out between supporters and opponents of beleaguered President Hosni Mubarak.
The BBC's Jeremy Bowen witnessed violence as the president's supporters surged into Cairo's Tahrir Square, dismantling barricades set up by anti-Mubarak groups.
It followed a call by the army for protesters to return home after nine days of anti-government demonstrations.
Mr Mubarak has pledged he will not stand for re-election in September.
Go to next video: Mubarak supporters out in Alexandria