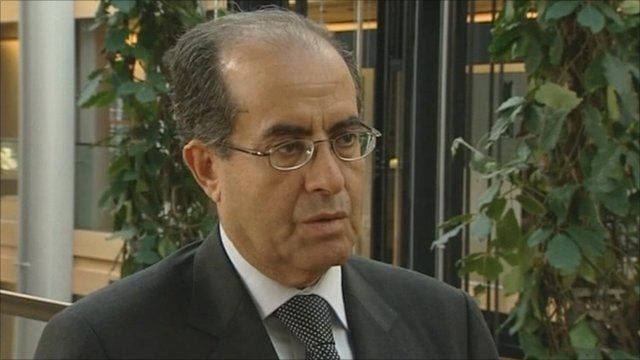 Video
Rebel leader calls for EU recognition
A senior representative of the anti-Gaddafi Transitional Council has urged the EU to recognise the council as the sole legitimate representative of the Libyan people.
Mahmoud Jebril, head of the Libyan National Transitional Council crisis committee, said the group would mobilise assistance to Libyan people in need.
Dr Jebril told the BBC's Chris Morris that the council could assure there would not be a possible "political vacuum" in Libya.
Go to next video: Rebels determined to keep fighting