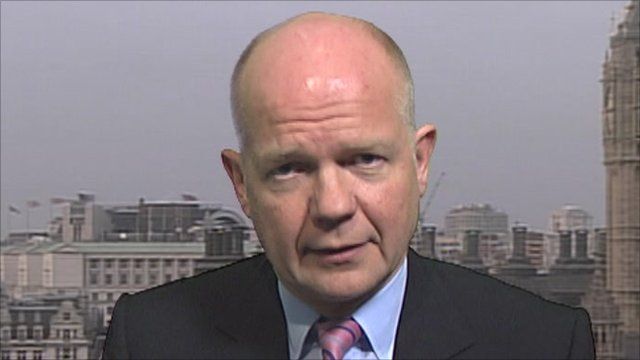 Video
Hague: Demand is mounting for action in Libya
Foreign Secretary William Hague has said demand is mounting in the Arab world for international action in Libya, as fighting continues between Col Gaddafi loyalists and opposition rebels.
He also said that should Col Gaddafi resort to a full-scale armed offensive against opponents of his 41-year rule, this would "massively strengthen the case" for a no-fly zone.
Col Gaddafi's son, Saif al-Islam, has suggested his father is preparing to step up military action to crush the rebellion which has raged since mid-February, when rebel forces seized much of eastern Libya.