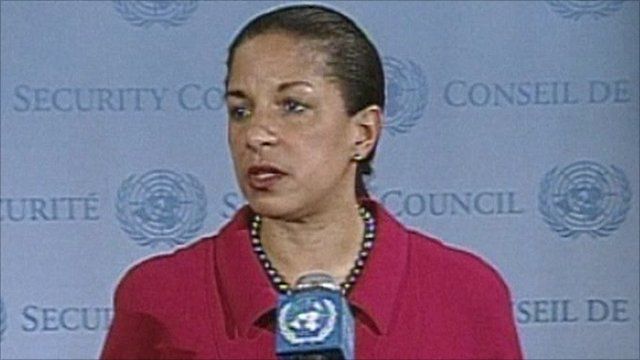 Video
Libya: US ambassador Susan Rice urges tough UN draft
US ambassador Susan Rice has said the UN should consider more than just a no-fly zone over Libya, amid Security Council division on a draft resolution.
The US has previously been cool on the effectiveness of such a zone, but Ms Rice said further measures were now needed.
Forces loyal to Col Gaddafi are taking ground from rebels, who say they fear "genocide" without swift UN action.
Go to next video: US urges touch UN action on Libya