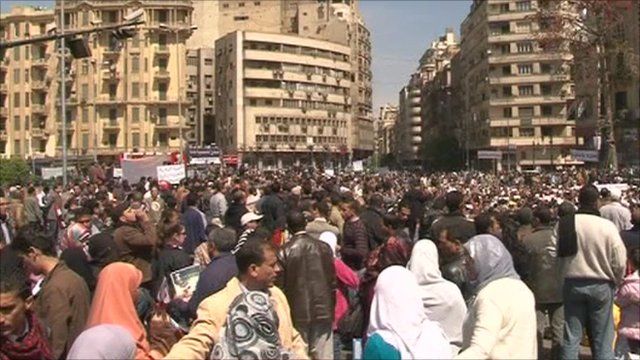 Video
Egyptians to vote in referendum on constitution
Five weeks after a mass protest movement managed to unseat President Mubarak, Egyptians are being asked to vote in a referendum this Saturday on nine amendments to the old constitution.
It is being billed by the interim government as the first free vote in Egypt's history and an important step towards building a new democracy.
But many of those who led the uprising against Hosni Mubarak oppose the amendments.
Jonathan Head reports from Cairo.
Go to next video: Egypt fears sectarian conflict