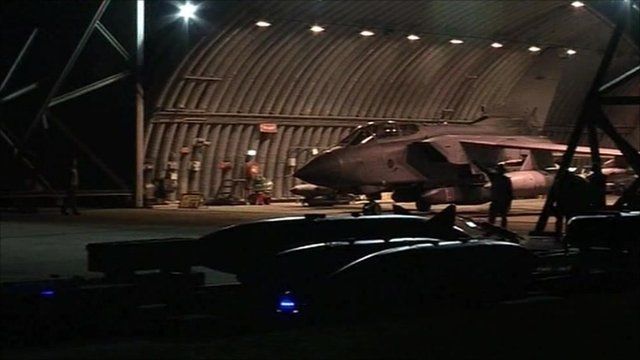 Video
Explained: The UK's role in Libya mission
RAF Typhoon planes flew to Italy one day after the international community began enforcing the no-fly zone over Libya.
The British Defence Secretary Liam Fox said the action demonstrated that the international community would not stand by while people suffered in Libya.
But the Secretary-General of the Arab League said the military action had gone further than it had expected.
The BBC's Defence Correspondent Caroline Wyatt reports.